We have picked out some of the more famous ballets and suggested some costumes for each role, such as Nutcracker ballet tutus!. Please scroll through the tabs above! And any suggestions you have..we would love to add them!
Below is a little introduction to each ballet to give you a flavour of these magical stories!
The story takes place in Spain during the occupation of Napoleon's army. The heroine is the young Gypsy girl, Paquita. She is really of noble birth. She was abducted by Gypsies when she was an infant. She saves the life of a young French officer, Lucien d'Hervilly. He is the target of a Spanish governor who desires to have him killed by Iñigo, a Gypsy chief. Paquita discovers that she is of noble birth. She is in fact the cousin of Lucien. She and Lucien marry.
Driven by the vision of Dulcinea, the tarnished, yet inspired, Don Quixote begins his adventures with his trusty squire Sancho Panza in tow.
Kitri, Lorenzo's daughter, is in love with Basilio. Much to her chagrin, she learns of her father's plans to marry her to Gamache, a foppish nobleman. Don Quixote and Sancho Panza enter the village, causing great commotion. Noticing Kitri, Don Quixote wonders if he has, at last, found his Dulcinea. At the height of merriment, Kitri and Basilio, aided by their friends, Espada and Mercedes, sneak off followed by Don Quixote and Sancho Panza. Gamache and Lorenzo attempt to pursue the young couple.
In this story, the young Raymonda, niece of the Countess Sybille de Doris and Hungarian Tsar Rene de Brienne, is awaiting the arrival of her fiancé, Jeanne de Brienne, on her birthday. The sanctity of pending matrimony is challenged with the arrival of an aggressive Arabian (Saracen) suitor, Sheik Abderakhman, who attempts to conquer Raymonda as if she too were land or another jewel. The quiet, blue-blooded Raymonda softly resists his advances, Jeanne returns from a crusade in time to kill Abderakhman, and the two betrothed wed.
Nikiya, a temple dancer, has secretly sworn her eternal love to the warrior Solor. When she rejects the High Brahmin, he determines to take revenge on Solor. But his actions have terrible consequences.
The High Brahmin reveals the secret affair to Princess Gamzatti, Solor's fiancée. To his horror, she arranges Nikiya's murder. Solor is haunted by Nikiya's shade at his wedding to Gamzatti. The angry gods tear down the temple, killing all. Solor and Nikiya are united in death.
An enchanting ballet from this popular fairytale.
As a baby, Princess Aurora is cursed by the evil Carabosse: on her 16th birthday, she will prick her finger on a spinning wheel and die. Her godmother the Lilac Fairy alters the spell so Aurora will not die but will sleep for 100 years, only to be awoken by true love's kiss.
From Aurora's christening in the grand hall of the palace, to her jubilant wedding celebrations, the popular fairy tale comes alive on stage.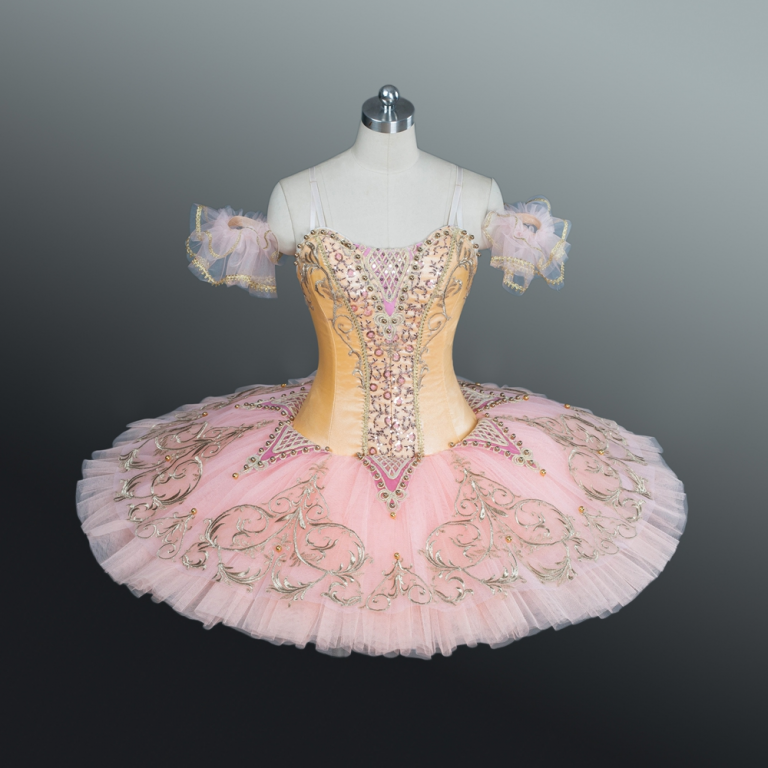 Swan Lake" is a ballet composed in 1876 by Pyotr Ilich Tchaikovsky. … Before he is able to shoot, the swan turns into a beautiful woman named Odette. She reveals that she is under a spell by the evil Von Rothbart, and can only be saved by a virgin prince who swears eternal fidelity to her.
One of the most famous ballets. The principal female roles are…..
 Princess Odette (The Queen of the Swans and the White Swan or
as the Swan Princess),
 Odile (The Black Swan), Rothbart's daughter, cignets and the Queen.
The young Clara creeps downstairs on Christmas Eve to play with her favourite present – a Nutcracker. But the mysterious magician Drosselmeyer is waiting to sweep her off on a magical adventure.
After defeating the Mouse King, the Nutcracker and Clara travel through the Land of Snow to the Kingdom of Sweets, where the Sugar Plum Fairy treats them to an amazing display of dances. Back home, Clara thinks she must have been dreaming – but doesn't she recognize Drosselmeyer's nephew?
There are so many wonderful Nutcracker Ballet costumes to choose from!
Le Corsaire (The Pirate) follows the escapades of a dashing pirate, Conrad, who journeys across the high seas to save his beautiful harem girl, Medora. It is a swashbuckling fantasy tale of captive maidens and cutthroats, love and betrayal.
Medora, a young Greek girl, is sold to Pasha by a slave dealer. The pirate Conrad seizes Medora and declares his love for her. Conrad's right-hand-man, who is jealous of Conrad, sends Medora back to the slave dealer who again sells her to Pasha. Conrad and his men show up to take Medora away again but he is recognized through his disguise, captured, and sentenced to death. To save his life, Medora, who is in love with Conrad, plots with a slave girl, Gulnare, to escape. Medora agrees to marry Pasha but during the ceremony Gulnare takes Medora's place, having the ring placed on her finger. That evening Medora dances for Pasha, having convinced him to lay down his weapons, and Conrad enters to take her away. Gulnare produces the ring and declares herself Pasha's lawful wife. The ship on which Medora and Conrad escape sinks in a terrible storm but the two lovers are saved when they wash up on a rocky island.
The plot of Giselle is takes place in a village in the Rhineland. A nobleman, Albrecht has fallen for a village girl, Giselle. He begins to court her, but he pretends to be but a village boy himself. Giselle is also desired by Hilarion the woodsman, who discovers that Albrecht is in fact a nobleman. A hunting party of nobles arrives midway through the first act. The party includes Albrecht's betrothed – noblewoman Bathilde. Bathilde, who is charmed by Giselle's beauty presents Giselle with a necklace. During the stay of the hunting party, jealous Hilarion reveals the true identity of Albrecht. In her shock and pain, the delicate Giselle dies and the first act closes.
Act two takes place at night entirely in a cemetery not far from the village. Hilarion comes to mourn at the grave of Giselle. At midnight, the spirits of young girls who have died before their wedding day rise up from the earth and a terrified Hilarion flees and is pursued to his death. Albrecht too comes to the fresh grave of Giselle bearing flowers, and the spirits or 'willis' led by their queen – Myrtha – make him dance until dawn with the intension of killing him by exhaustion. The spirit of Giselle loves him still and succeeds in preventing his death and so Albrecht lives to see the dawn and has a last farewell to the spirit of Giselle before she returns to the grave.